Here is Your Free Video
PLUS a very Special Gift for You
I have a Dream
We all know these famous words by Martin Luther King Jr.  because with them he inspired enough people so that his dream lived on and eventually became true. Today America has a black president, black and white ride in the same buses and eat in the same restaurants (about time too). Dr. Kings vision was big enough to change the history of a whole nation.
I too have a dream. My dream is to inspire people to dare to live theirs. To dare to truly live the lives they have so far only dreamt of. WHY? Because I know we can!
But let's first look where my dream, my vision came from.
I was born in a tiny village in former Communist Germany. Life there was perfect. A loving Mother at home, wonderful grandparents, who spoiled me rotten and a father who supplied us with everything one could wish for.  We had our own house, the first private telephone line in the village and the first TV. I even had my own pink little girl's room.
But when I was 8 the communist regime became too much for my father and he decided we had to leave. From one moment to another my perfect life ended. Suddenly the whole family lived in a tiny little attic room in the middle of a big city in West Germany. No friends, no loving relatives and no comfort whatsoever. My parents worked day and night and from being loved and free to roam the country side I was alone not understanding what had happened.  I hated my parents for what they had done to me. This was not my life, it was theirs and I didn't want any part in it.
I learned the hard way what it means to live someone else's life and decided that I will never let that happen again.  Only 5 days after I finished my formal education I left for London to live with my first boyfriend, a really cute long haired Rock musician.
I was 19 and thought I knew it all. Unfortunately I didn't and life taught me some tough lessons - still the main thing was I lived my life – good or bad – no matter. It was mine.
Isn't it true that convention and peer pressure frequently move us in directions we would normally not choose? If your family has a history of retail you tend to move into retail, a history of doctors you move into the medical field etc. but is that truly your personal vision, your personal desire? Doesn't that get lost in the process of making sensible decisions?
Do you remember when you were young and had those big dreams and actually believed they would come true?
Wasn't that a great feeling?
But how do you feel about your dreams now?
For most of us life got in the way and often there seem to be more obligations than dreams.
I didn't like that and over the years found practical ways to overcome this. As time went on I realized that most people have these challenges and I started sharing the things that have helped me. Today I am a published author that has spoken to 15.000 people in the last 3 years alone.
You see when you are passionate about what you do, you can't help but be good at it. Your light shines through for all the world to see. Today my life lights up not because of money and freedom. I've had that for a long time. It lights up because my students tell me I've touched their soul, they tell me that something I said or wrote has completely changed their life.  They finally dare to move in the direction of their dreams. Isn't that incredible?
What about you? Do you still have a dream?
Jim Rohn, my most important mentors, said:  "Most people spend more time planning their vacation than they spend on planning their life. Maybe that is because escape is easier than change."
What about you?
Do you plan to live a happy, fulfilled life or is it just a dream?
I didn't really start living my purpose fully until I was 45 but since then I have published the "TO BE" book, "1001 Inspirational Quotes", several audio programs, videos and manuals and have given more than 250 presentations and trainings in 13 countries on 3 continents… and love every minute of it.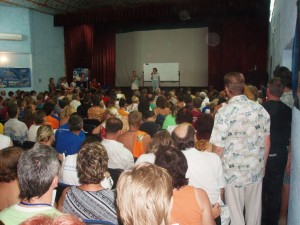 Answer this question: If you had all the money you would ever need, had traveled to the places you wanted to go to and had all the material things money could buy- what would you do? What would get you up in the morning? What would keep you up at night?
Take pen and paper and write it down!
Did you feel the warmth in your tummy while you thought about all the great things that are still to come?
Often our dreams are buried under a big pile of luggage from our past so we don't even dare to look in that direction anymore. I know that everyone reading this wants more than they have today – more fulfillment, more satisfaction, more money, more love, more happiness…
Give yourself permission
to get that MORE!
Get your  FREE "Secrets to Success" CD immediately while it is still available
and I will add more VALUABLE Bonuses
Bonus #1:
The Success Cycle Manual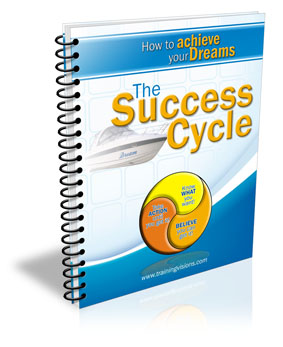 Bonus #2:
A second, very powerful

Session
of the Success Cycle Mentoring
taking YOU into your Future
Total value

197 $

– yours FREE
All you have to do is click the 'Add to Cart' button underneath
to help me with the shipping & handling.
I will take care of production and packaging
Your CD and Bonuses are FREE!!!
Get them NOW!